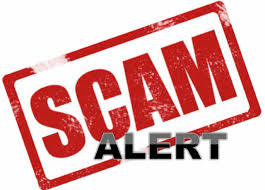 INDIANAPOLIS – Indiana Attorney General Curtis Hill is warning Hoosiers to beware of work-from-home scams during the coronavirus (COVID-19) pandemic.
"Fraudsters have long tried to make money by offering bogus work-from-home opportunities," Attorney General Hill said. "Typically, these scammers lure would-be victims to spend money up front by falsely promising future earnings."
The Federal Trade Commission (FTC) reports that fraudsters are currently using illegal robocalls to make such pitches. Work-from-home scams might also come via emails, websites or print publications. Learn more at the FTC website.
"Obviously, people are particularly susceptible to these kinds of tactics during the current health crisis," Attorney General Hill said, "when many individuals are already staying home and sometimes facing layoffs or job uncertainties."
Anyone receiving an automated call from an unknown source offering a work-from-home opportunity is best-advised to hang up immediately, Attorney General Hill said.
Common "opportunities" supposedly available include starting an internet business, stuffing envelopes, craftwork, rebate processing, medical billing, undercover shopping/dining, or illegitimate multilevel marketing.