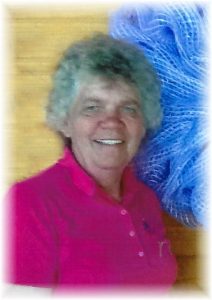 Brenda Renee Gridley, age 61 of Batesville, passed away on Tuesday, March 24, 2020 at her home.  The daughter Robert Ray Spurling and Betty Lee (Dennis) Davis was born on October 6, 1958 in Shelbyville, Indiana.  In 1976 she graduated from Batesville High School.
Brenda began working at Hill-Rom in 1978, and continued for 25 years as a technician.  In 1985 she joined Rescue 10 as an Advanced EMT and after 30+ years she recently retired from the Batesville EMS department. Brenda then worked for Hollywood/Argosy Casino for a couple years before completing her Nursing Degree from Cincinnati State. She has worked at Aspen Place Health Campus in Greensburg as an LPN since 2011.  She truly enjoyed her role in helping the residents that she cared for daily.
To say Brenda was an avid golfer may be an understatement.  Brenda played regularly on the Cricket Ridge Women's League, the Thursday Handicap League, Friday Night Mixed Couples and was an organizer for the impromptu Chicken League.  She was always up for a golf tournament anywhere around the tri-state if her work schedule allowed. Three times she drove down to South Carolina to compete in the Myrtle Beach World Amateur Handicap Tournament, making the leader board one day.  She even has 3 'hole in ones' to her name.
Brenda also enjoyed bowling throughout the years and was a member of the Ladies Auxiliary of the Batesville Eagles Aerie #1130.
Most people will remember Brenda as a very caring soul, who would do anything to help someone in need.  She was very dedicated to her kids and grandkids and loved spending time with all of them.
She will be dearly missed by her daughter, Bobbie Gridley (Andy Parton); son, Curtis Gridley; step-dad, Dennis Davis; six grandchildren, Kesley, Cortney, Holly, Bradley, Skylar and Raven; 11 great grandchildren; her brother Michael (Gayle) Spurling and sister, Cindy (the late Dennis) Scudder; along with numerous nieces, nephews and many friends.
She was preceded in death by her mom, Betty Davis, father, Robert Spurling, son, Bennie Gridley, two grandchildren, Justin and Jessika and her longtime companion, Tony Prickel.
Due to the Covid-19 restrictions, a private visitation and funeral service will be held for the immediate family only on Saturday at Meyers Funeral Home.  Burial will follow in St. John's United Church of Christ Cemetery.   You may send your condolences for the family  by leaving a message or sending cards from www.meyersfuneralhomes.com under her obituary.
Memorials may be given to the family to help establish a Brenda Gridley Scholarship Fund.  These may be mailed to Meyers Funeral Home, P.O. Box 202, Batesville, IN 47006.
The family plans to arrange and announce a gathering to celebrate Brenda's life just as soon as the condition of the world once again makes things like that possible for all of us.