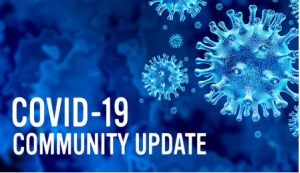 Southeastern, Indiana – As confirmed cases of COVID-19 climb in the Hoosier State, officials urge people to stay home as much as possible.
In Decatur County, Commissioners ordered only critical businesses stay open for the next two weeks. Non-essential businesses are ordered to close. Commissioners recommended residents limit travel to only essential purposes. Greensburg Mayor Joshua Marsh supports that declaration by Commissioners.
Franklin County Health Department is urging people to comply with shelter in place request and donated Personal Protective Equipment (PPE) to first responders there.
All Ripley County hair salons have been ordered to close. Officials are encouraging people to stay home as much as possible.
Batesville Mayor Mike Bettice said, "this is one of those situations where we all need to be working together and doing what we can to slow the spread of the virus down the best that we can." He stated that means isolation and social distancing.
President and CEO of Margaret Mary Health, Tim Putnam, says there are many questions about testing and who can be tested. "Criteria [for getting tested] is very strict. People have to have symptomatic and be flu negative. We're hard to keep the state lab from being overrun or the supplies we use to swab. And the medium to keep that in from being used to heavily. So that is why the criteria is strict," stated Putnam.
At least six cases have been confirmed between Ripley and Franklin Counties. Putnam says much-needed PPE for the hospital staff has been received, as well as overwhelming support from the community.
"The community support is greatly appreciated and the one thing I would ask from everyone in the community is to keep the patents and the team at Margaret Mary, and all the nurses and physicians in the region, in your prayers."
Hill-Rom has announced a donation of $3-Million in critical and intensive care equipment. Combined with previous donations in Europe and Asia, the company has now donated about $5.5-Million to help fight the COVID-19 virus.