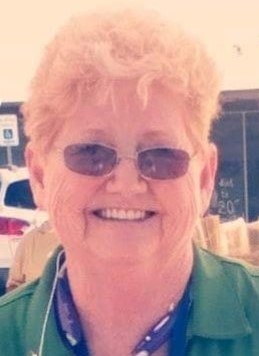 Billie Sue Martin Collins, age 76, of Batesville, IN (formerly of Independence), passed away Saturday, March 7, 2020 at St. Elizabeth Hospice in Edgewood, KY. Billie was strong-willed, feisty, always on the go and would speak her mind, whether you wanted to hear it or not. She was a homemaker and enjoyed spending time with her family. Recently, she volunteered at Margaret Mary Hospital and became known as "The Cupcake Lady" for delivering delicious cupcakes to the hospital workers and local police department in Batesville, IN. Over the years she was a member of the Lions Club, Eastern Star, and First Baptist Church of Greensburg, IN.
Billie was preceded in death by her husband, Harold Collins, daughter, Cheryl Ann Collins, and son, Steven H. Collins. She is survived by her children, Kathy Ecklar (Paul), Tim Collins (Kathy), and Vickie Luhring (Steve); daughter-in-law, Deanna Collins; grandchildren, Jesse (Julie) Collins, Paul Michael Luhring, Kaylyn Nicole (Chris Clark) Collins, Michele Luhring, Austin Jameson "A.J." Collins, Steven Hunter Collins, and Dwayne (Sherry) Ecklar; great-grandchildren, Paxton, Tyler, Karsyn, Tad, and Rachel; and her furbaby, Angel. Services are pending at this time.
A memorial service will be held at a later date.