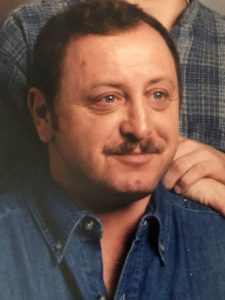 Russell "Duffy" Donohew, age 59 of Harrison, Ohio passed away at home in Harrison Wednesday, February 26, 2020. Born May 9, 1960 in Harrison, Ohio the son of Starling "Sam" Donohew and Patricia (Grubbs) Vines.
Duffy is survived by his mother Patty (Jim) Vines, son Joshua Edward (Misty) Vogt. Grandfather of Aubrey, Avery and Adrian. Brother of Sam (Kim) Donohew and Sandra (Sam) White. Uncle of Ashley Donohew, Sammi Shae White, Ryan White and Christopher Donohew.
Duffy is Preceded in death by his father Starling "Sam" Donohew.
Visitation will be held Saturday, March 7, 2020 from 11:00 A.M. until time of Memorial Services at 12:00 P.M. all at Jackman Hensley Funeral Home 215 Broadway Street Harrison, Ohio 45030.
Memorials may be directed to Hospice of Cincinnati c/o the funeral home.