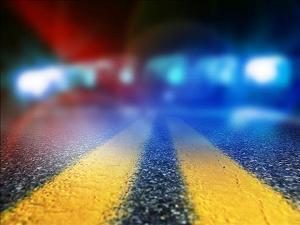 Laurel, IN—Monday evening, Deputies with the Franklin County Sheriff's Department, were called to the scene of a personal injury accident on U.S. 52, just west of Bulltown Road. Upon arrival, Deputies found that two vehicles were involved and that there were two injured.
Through their investigation, Deputies determined that Mark A. Gray, 21, of Laurel, was driving a 2007 Pontiac G6, westbound on U.S. 52. Gray told Deputies that upon cresting a hill in the roadway, he observed a westbound pick-up truck but that by the time he saw the truck, he was unable to stop. Gray's vehicle struck the rear of a westbound 2005 GMC Sierra pick-up truck, being driven by Donald L. Garriott, 69, of Laurel.
Garriott and a 15-year-old passenger in Garriott's vehicle were transported by Laurel E.M.S. #3, to Rush Memorial Hospital for treatment of minor injuries sustained in the accident. Deputies believe unsafe speed for the conditions may have been a factor.