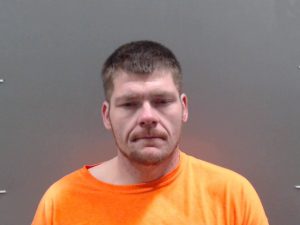 North Vernon, IN—Late Monday evening, the Jennings County Sheriff's Office received a report from Aurora Police Department in reference to a stolen 2000 blue Jeep Grand Cherokee that may be in Jennings County. Around midnight, an officer located a vehicle matching that description near Country Manor and Walnut Grove Lane in Country Squire Lakes.
As the officer turned around to get behind the blue Jeep, it pulled into a driveway at a nearby residence. The officer pulled behind the vehicle to confirm that it was the stolen Jeep, and witnessed a male subject exited the Jeep and walked up to the door of the residence where he started knocking on the front door.
After the Jeep was confirmed to be stolen, the officer gave verbal commands to the male and the male refused to comply. He then advised the male subject that he needed to comply or he was going to release his canine. The male subject then complied with the officer's orders and he was taken into custody without further incident. The male was later identified as Jarede Bonds, 32, of Lawrenceburg.
Further investigation led Deputies to allegedly locate methamphetamine and marijuana inside the vehicle. Bonds was also discovered to be currently on parole through Indiana. A female passenger, Mikayla B. Cameron, 26, of North Vernon was also taken into custody. During the course of the investigation, it was learned that Cameron had left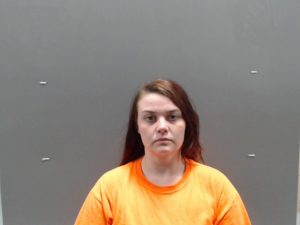 her three children with a family member that was unable to provide necessary care for the children.

Jarede Bonds was charged on allegations of Possession of Methamphetamine and Auto Theft. Mikayla Cameron was charged on allegations of Auto Theft, Possession of Marijuana, and Neglect of a Dependent.