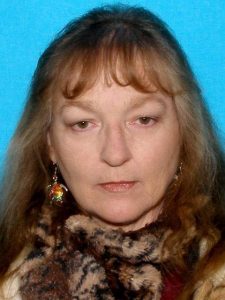 Hope, IN—The search continues for a Bartholomew County woman who went missing last week. The Hope Police Department says it appreciates all of the tips so far, but they are still looking for Donna Mitchell, 57, of Hope. Mitchell was last seen on security camera footage at a Hartsville business which is between her home and her destination. According to family, she left Hope on the evening of February 11 and never arrived at her destination near Letts. Her cell phone has not been on and there has been no activity on her credit cards.
If you would like to help, please call the Hope Police with any information or tips at 812-546-4015. If you or someone you know lives along County Line Road, 700 South, and 60 Southwest in Decatur County and have a road facing security camera, the Hope Police need your help.
Also, consider joining the "Bring Donna Home" Facebook page set up by a member of Donna's family. If there is an opportunity to help in the future, they will use the page to organize and communicate.