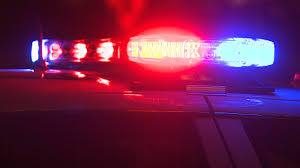 Harrison, OH—Authorities shut down both directions of I-74 in Harrison Wednesday afternoon for a short time after a report of two armed men for a report that turned out to be false.
Billy Hall drove his tractor-trailer into a weigh station off of I-74 between New Haven and Dry Fork roads just before 1 p.m. on Wednesday. Authorities stated that Hall walked into the building and said there were two armed men in the sleeper cab.
Troopers reported 1-74 was closed due to SWAT situation being handled by the Ohio State Highway Patrol. Troopers closed in and set up a perimeter around the truck. They told everyone to get out of the vehicle but got no response. When they didn't find anyone in the sleeper cab, they proceeded to shut down I-74 in case the suspects had fled.
Upon further questioning of Hall, Troopers learned there were no armed men. Hall was taken to the hospital for a psychiatric evaluation.