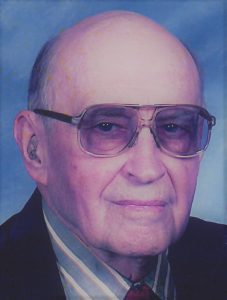 Dilver A. Cutter, 94, of Greendale passed away Tuesday, February 18, 2020 at his residence with his wife and caregiver by his side.  Dilver was born Saturday, January 2, 1926 in Ohio County, Indiana, the son of the late Walter and Laura (Bushman) Cutter.  He married Martha Wesseler August 26, 1961 and she survives.  He was a member of St. Peters Lutheran Church in Bear Branch and served his country in the U.S. Navy during World War II.  He graduated from Rising Sun High School; retired from I & M as a tractor operator; and was a member of the Lawrenceburg American Legion Post #239.
Dilver is survived by his wife Martha of Greendale and son Andrew Jerome (Venus) Cutter of Wisconsin.  He was preceded in death by his parents.
There are no services planned at this time.  Filter-DeVries-Moore Funeral Home entrusted with arrangements, Box 146, Dillsboro, IN 47018, (812)432-5480.  You may go to www.filterdevriesmoore.com to leave an online condolence message for the family.