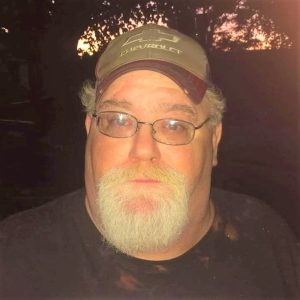 William Ahaus, 52 years old, of Yorkville, IN passed away Saturday, February 15, 2020. William was one of a kind and was known by many nicknames to his family and friends, including Big D, Eddert, Ed, and Mayo. He was a huge Nascar fan, went to several races, and loved watching his favorite driver, Dale Earnhardt, closely followed by his second favorite, Dale Jr. He was such a fan of racing that along with his brother and friends built a racecar and raced it locally. William was also a big fan of Hank Williams Jr. He had every album Hank ever made, had been to at least 10 shows and was a member of his fan club. Locally he was a Bengals fan and loved East Central High School football and Friday night football games.
William will be greatly missed by his brothers Francis (Kim) Ahaus, Johnny (Paula) Ahaus, Chris (Jane) Ahaus; sisters Sandy (Gary) Stenger, Mary (Rick) Clark, Tamie Ahaus (Troy Roark); and many nieces and nephews. He is preceded in death by his parents Anna Mae & Frank Ahaus, brother Tommy Ahaus, sisters Debbie Ahaus and Nancy Ahaus, and nephews Josh Garrison, Kyle Garrison, and Andy Stenger.
A celebration of life will be held on Friday, February 21 from 5:00 – 7:00 pm at Andres-Wuestefeld Funeral Home. Memorials for William will be used to offset funeral expenses. To offer condolences online, please visit www.andres-wuestefeldfh.com.