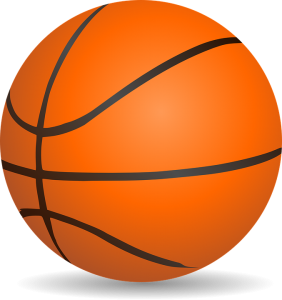 Girls Area Middle School & Elementary School Basketball Results.
Wednesday (2-18)
The St. Louis 7th Graders lost to St. Michael's 34-16. Scoring points for SLS were Lucy Abplanalp with 12 pts, and Ainsley Sipples with 2 pts, and Kenzie Maple with 2 pts. They played some great defense and are working on moving in their offense.
The Lady Cardinals won the 8th Grade battle 36-22. Scoring for SLS was Kate Weber with 11 pts, Claire Saner with 8 pts, Catherine Streator with 7 pts, Ava Owens and Rhea Miller both with 3 pts each, and Madison Wanstrath and Sadie Wachsmann bring 2 pts each. Our press was able to bring many steals and or disturbances to the other team throughout the game. Solid rebounding by Kate Weber, Claire Saner, and Catherine Streator underneath keep the Trojans at a stall for points. Nice finish ladies.
Courtesy of Cardinals Coach Erin Trenkamp.
The 7th Grade JCD Lady Eagles defeated Rising Sun 28-16. Scoring for the Eagles were Sophia Sullivan 9, Ashlynn Moorman 6, Hailey Kunz 5, Cheyenne Cullen 4, Kelsey Borgman 3, Delaney Hughes 1.
The 8th Grade Lady Eagles defeated Rising Sun 42-16. Scoring for the Eagles were Julia Meyer 14, Reese Obendorf 11, Reagan Hughes 10, Layla Miller 3, Emma Wagner 2, Sophia Sullivan 2.
Courtesy of Eagles Scorer Brandy Meyer.
Tuesday (2-17)
The 7th Grade Lady Bulldogs improved to 6-4 on the season with a big win at home vs. South Ripley 35-8. The Bulldogs had a strong defensive performance led by Eden Williams and Ava Powner. Batesville was balanced offensively with nine girls scoring in the game. Leading the way were Veronica King/ Aly Peters/ Marlee Obermeyer with 6 each; followed by Sophie Gesell with 5; Eden Williams 4; and Annie Negovetich/Addyson Weiler/Lydia Haskamp/ Dottie Turner each chipped in 2 points to round out the scoring. The Bulldogs will travel to South Dearborn on Thursday to take on the Knights. The game time is 7:30 pm.
Courtesy of Bulldogs Coach Chris Weiler.
The 8th Grade Lady Bulldogs had a huge win last night against South Ripley 34-30. Despite being down the first half, the Lady Bulldogs fought back in the second half to secure the lead and win the game. Lady Bulldogs executed their plays well and were able to take care of the basketball. Leading scorers were Elaney McGuire with 10 points and Kaylin Hinners with 8. Rachel Lamping also made two huge free throws at the end of the game to put the Bulldogs up by 4. Next up the Bulldogs travel to South Dearborn Thursday night.
Courtesy of Bulldogs Coach Amber Erhart.
The 7th Grade SLS Lady Cards fell short against The Franklin County Lady Wildcats with a final score of 27-19. Scoring for SLS were Lucy Abplanalp with 14 pts, Kenzie Maple with 3 pts, and Anna Moore with 2 pts. Ainsley Sipples was pulling down rebounds for us, while Emily Schebler and Maria Voegele were setting screens all night to get the shots off. Nice job had by all the ladies.
The 8th Grade Lady Cards defeated the Franklin County Wildcats with a final score of 34-9. Scoring by SLS were all 9 of the girls that played in the game. Sadie Wachsmann with 7 pts, Rhea Miller and Kate Weber both with 6 pts each, Claire Saner with 4 pts, Iza Wonnell with 3 pts, and Ava Owens, Catherine Streator, Madison Wanstrath, and Lilly Schebler all scoring 2 pts each. We really tried to work on our passing and running an offense to earn the points instead of a fast break game. They really did a nice job doing this and getting everyone open to score. Defensively we did a great job of helping and keeping shots to a minimum for Franklin Co. Nice job with the teamwork ladies.
The next game is tonight at Milan 5:30 tip!
Courtesy of Cardinals Coach Erin Trenkamp.
North Decatur Girls 7th Grade Basketball beat Edinburgh 30-29. After a hard-fought battle, the Chargers came out on top. Leading the way was Kacey Barker with 10, Allen and Haley each with 5, Kinker and Whitaker added 4 each, and Saunders with 2. The Chargers improve to 10-0 on the season and travel to St. Mary's on Thursday.
Courtesy of Chargers Coach Eric Whitaker.
North Decatur Girls 8th Grade Basketball falls to Edinburgh Schools 34-30. Chargers Scoring-Ogden 8 pts, Stier 2 pts, Motz 10 pts, Kunz 10 pts.
Courtesy of Chargers Coach Becky Bingham.
The St. Louis 5th Grade Girls added to their winning record with a 54-8 win over the Laurel Yellow Jackets on Monday. The 9-0 Lady Cardinals started out strong and never looked back as they took a 33-5 halftime lead. The Lady Cardinals were led in the 1st half by Mimi Smith who scored all of your 13 points in the first half. Mimi then turned the scoring over to Madden Showalter has she scored 13 of her 15 points in the second half. The lady Cardinals were lead in scoring by Ella King who scored 18 points and had double-digit rebounds as well. Belle Young added 6 points as well. The Lady Cardinals will get a week off as they prepare to travel to St. Lawrence next Monday 2/24/20 in their final away game of the year.
Courtesy of Cardinals Coach Brent Young.
The 6th Grade Lady Cardinals traveled to Laurel to take on the Yellow Jackets. The 6th Grade came away with the win, with a score of 23-13. The Cardinals had several contributors in scoring. Leading the way was Rachel Suttmann with 8 points, followed by Bridget Lohmueller with 6 points, Cora Roth scored 5 and Jaelyn Owens and Isabel Imel scored 2 apiece. This win brings the 6th Graders to a record of 4 wins and 6 losses. The Cardinals will be in action again next week as they take on St. Lawrence.
Courtesy of Cardinals Coach Anne Suttmann.