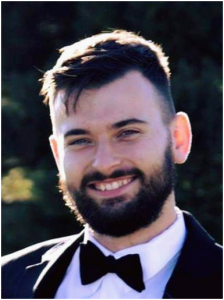 Aurora, IN—The City of Aurora has announced that Derek Walker, a native of Southeast Indiana will take over the role as the new Aurora City Manager. Walker is a Ball State graduate with a Bachelor's and Master's Degree in Urban and Regional Planning and Development and has over four years of experience working in the planning and zoning office for the Dearborn County Government.
Walker stated he is grateful for the opportunity to work with Mayor Drury and the City Administration as they work to build upon recent momentum. His focus will be working to make Aurora a place that people enjoy living within and visiting and a place that businesses are able to successfully expand and thrive.
Walker can be reached by calling the City's mainline, 926-1777 or via email at dwalker@aurora.in.us .