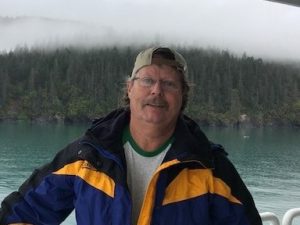 Ronnie S. Houchin, 64 of West Harrison, Indiana passed away Saturday, February 15, 2020. Born July 4, 1955 in Batesville, Indiana the son of Verle and Ruby (Henson) Houchin.
Ronnie is survived by his children RJ (Andrew) Houchin, Jon Houchin, Tina Flaig and Jason (Jennifer) Houchin. Grandfather of Trent, Austin, Brianna, Ava, Kayla, Quintin and Holden. Great grandfather of Astrid and Kinsley. Brother of Jessie Houchin, Jim (Debbie) Houchin and Shirley (Dale) Gabbard.
Preceded in death by his parents, Verle and Ruby Houchin, wife Joni (Wickman) Houchin, daughter Tara Houchin and brother William Houchin.
Visitation will be held Saturday, March 14, 2020 from 1:00 P.M. until time of service at 3:00 P.M. with Rev. Paul Hensley officiating all at Jackman Hensley Funeral Home 215 Broadway Street Harrison, Ohio 45030.
Memorials may be directed to Lifespring Christian Church c/o the funeral home.