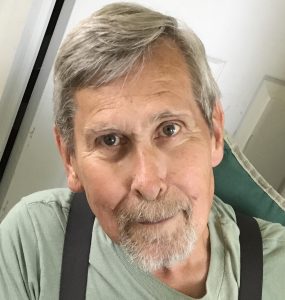 William "Bill" Bibee, age 77 of Harrison, Ohio passed away at his home Wednesday, February 12, 2020. Born November 19, 1942 in Hamilton, Ohio the son of Arthur and Dorothy (Hawk) Bibee.
Bill a 1960 graduate of William Henry Harrison High School worked for Cincinnati Incorporated for over 38 Years. Bill married Carolyn Sue Grubbs December 23, 1961 in Harrison, Ohio. Bill loved to work on cars, going to listen to country and bluegrass music and the Cincinnati Areomodelers.
Bill is survived by his children Billi Sue Brickner, David Bibee, Dan (Amy) Bibee and Jamie (Carrie) Bibee. Grandfather of 10 and great grandfather of five. Brother of Jane (Allen) Lane. Brother in law of Lowell Foster.
Preceded in death by his parents Arthur and Dorothy Bibee, wife Carolyn Sue Bibee and sister Janet Foster.
Visitation will be Monday, February 17, 2020 from 11:00 A.M. until time of funeral services at 1:00 P.M. with Pastor Shawn Crisman officiating all at Jackman Hensley Funeral Home 215 Broadway Street Harrison, Ohio. 45030. Burial will follow at Glen Haven Cemetery Harrison.