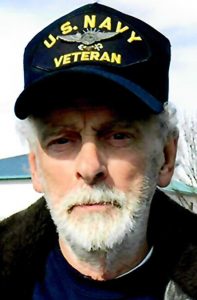 Richard Lee Francis, 79, of Lawrenceburg passed away Thursday, February 13, 2020 at Christ Hospital.  Richard was born Wednesday, December 18, 1940, in Cincinnati, Ohio, the son of the late Edwin and Mary Bell (Leasure) Francis.  He married Linda Rainey and she survives.  Richard retired from GE after working 18 years as an engineer.  He served his country in the U.S. Navy and was a past member of the Aurora American Legion.  He enjoyed working on home projects; movies; spending time with family and especially enjoyed being with his grandchildren.
Richard is survived by his wife Linda Francis; his children: Jeff McDonald, Dennis Hibbard, David Salyers, Scott Schmidt, Regina McDonald, Robin Salyers, Amanda Hibbard and Rebecca Schmidt; 14 grandchildren; 4 great grandchildren; and brother Charles (Linda) Francis of Newark, Ohio.  He was preceded in death by his parents; 3 brothers; 3 sisters; and grandchild Donovan Salyers.
A service celebrating his life will be held 5 PM Tuesday, February 18 at Laws-Carr-Moore Funeral Home in Milan with Pastor Charles Miller officiating.  Full military rites provided by the Milan American Legion Post #235.  Family and friends may gather to share and remember him 4 – 5 PM Tuesday, February 18 also at the funeral home.  Memorials may be given in honor of Richard to Honor Flight Tri-Sate.  Laws-Carr-Moore Funeral Home entrusted with arrangements, 707 S Main Street, Box 243, Milan, IN 47031, (812)654-2141.  You may go to www.lawscarrmoore.com to leave an online condolence message for the family.