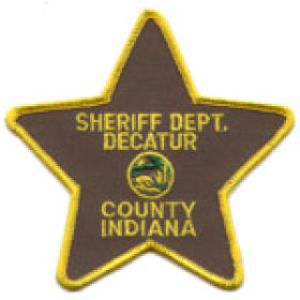 Greensburg, IN—Saturday evening, a man, identified as Shain Coffey, 32, of North Vernon, was found unconscious in his cell at the Decatur County Jail. According to Decatur County Sheriff Dave Durant, the DCSO Detention Deputies along Greensburg Police Units attempted life-saving techniques until Decatur County EMS could arrive. Coffey was taken to Decatur County Memorial Hospital, where he passed away.
Coffey was being held on allegations of possession of a gun by a serious/violent felon and possession of methamphetamine from a charge in December of 2018. This is the second death in less than a year at the jail. In March of 2019, Tisha White, 43, of Tennessee was found in similar circumstances on a Saturday evening in her cell.
The Indiana State Police are assisting in the investigation.