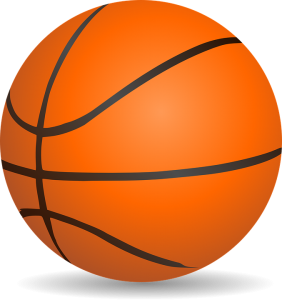 The 7th Grade Batesville Lady Bulldogs won their home opener last night 29-20 vs. the Waldron Mohawks. The girls started strong both halves; outscoring Waldron 19-2 combined in the 1st and 3rd quarters. The team once again play solid defense all evening and did a good job on the boards. The Bulldogs were led in scoring by Sophie Gesell with nine points; Annie Negovetich with eight points; Lydia and Haskamp with six points. Rounding out the scoring was Eden Williams; Dottie Turner; and Veronica King with two points each… The 1-1 Bulldogs will travel to Milan tomorrow night to take on the Indians.
Courtesy of Bulldogs Coach Chris Weiler.
The 8th Grade Lady Bulldogs had a great home win against Waldron last night, 34-16. The 8th graders played well on both ends of the floor and worked together as a team. The Lady Bulldogs were led in scoring by Kaylie Raver with 7 and Billie Puente, Elena Kuisel, and Kaylin Hinners all adding in 6 points each. The Bulldogs travel to Milan tonight with the 7th-grade game starting at 5:30.
Courtesy of Bulldogs Coach Amer Erhart.
The North Decatur Charger Boys 7th Grade fell to Edinburgh on Monday night by a 37-32 score in the first round of the MHC tourney. The Lancers led at every stop and held a 26-14 lead heading into the final period before the Chargers put on a furious rally by outscoring the Lancers 18-11. The Chargers cut the lead to 3, with less than 10 seconds left in the game, but the Lancers nailed a couple of clutch FT's to seal their victory. Morris led the scoring for the Chargers with 14, while Hancock had 10, Mauer 4, and Eldridge and Swartzentruber each contributed 2. The Chargers had an outstanding year and finished the season at 13-4.
Courtesy of Chargers Coach Gary Cook.
The St. Louis 7th Grade Girls weren't able to get a win, but played a great first game. They ended with a final score of 26-9. Scoring for SLS were Lucy Abplanalp with 5pts, and both Maria Voegele and Kenzie Maple scoring 2pts each. Anna Moore and Ainsley Sipples were pulling down the rebounds all night long giving us the chance to put back up multiple shots, or to go run an offense. They gave it all they had and never gave up and kept a positive attitude throughout the whole game. Nice job ladies.
The 8th Grade SLS Girls pulled off a win for game one. The final score was 31-15. While we started off a bit slow we tried to remember game one of a season is always like this. The second half we kicked it into our game. Scoring for SLS was Clarie Saner with 10 pts, Kate Weber with 9 pts, Catherine Streator with 8 pts, and both Ava Owens and Isabelle Wonnell scoring 2pts. We did very well at the free-throw line which is always a key part of a basketball game. Several assists also led to points on offense, and playing tough all around for some steals was a vital part of the game. Way to play our game and bring home a win.
Next home game is Thursday against the Greensburg Lady Pirates.
Courtesy of Cardinals Coach Erin Trenkamp.