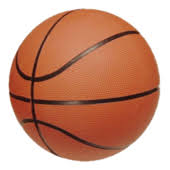 The 7th Grade Lady Bulldogs fell in the season opener at North Decatur 20-18. The girls played great team defense throughout the game, but could not overcome a poor shooting performance on the offensive end of the floor. Leading the way scoring for the Bulldogs was Sophie Gesell with 6 points; followed by Marlee Obermeyer and Veronica King with 4 points; and Eden Williams and Dottie Turner with 2 points. The Bulldogs fall to 0-1 on the season, but look to bounce back tonight against Waldron in their home opener at 6:00 pm.
Courtesy of Bulldogs Coach Chris Weiler.
The 8th grade Lady Bulldogs fell short to North Decatur, in overtime, 37-32. The girls did a good job as a team defensively and had great looks on the offensive end, but unfortunately did not come out on top. Leading scorers were Elena Kuisel with 10 and Kaylin Hinners with 8. Kaylie Raver also did a great job defensively with a tough match up. The Lady Bulldogs look forward to the home opener against Waldron.
Courtesy of Bulldogs Coach Amber Erhart.
The Lady Chargers 7th Gragers come away with a big non-conference win over the Bulldogs from Batesville. While the Chargers went to the line 22 times, they were only able to connect on 9 of those attempts. Chargers move to 3-0 on the season and will take on county rival Greensburg on Tuesday. ND Scoring-Allen 7, Haley 4, Barker 4, Kinker 2, Whitaker 2, Mauer 1.

Courtesy of Charges Coach Eric Whitaker.

The Lady Chargers 8th Grade team pulled ahead from a tough battle against the Bulldogs to improve 2-1. ND Scoring-Kunz lead scoring with 18 points. Ogden with 12 points and leading the way with assists and 4/7 from the free throw line. Stier with 4 points. Peterson with 2 points. Motz with 1 point.

Courtesy of Charges Coach Becky Bingham.