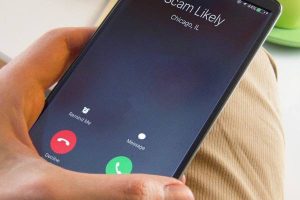 Statewide—You get a call from an unknown number. You let it go to voicemail and then you hear this message, "Hello we are going to charge you as per your request direct debit from your bank account for disputed or cancel please call us on our toll-free number 833-466-9218. I repeat again 833466921 and talk to our expert customer care or else you will be charged this year subscription. Thank you."
Now what? Well before you panic, this is a fake "your anti-virus subscription will be auto-renewed" scam by criminals robo-dialing. The scam begins with a pre-recorded stiff robotic person. This scam bait message is designed to lure you to respond back and tell the scammer that you are not aware of the fake anti-virus subscription and you need a refund.
Never give an unknown caller your credit card number or Social Security number. Companies who already have your information may ask for the last four digits for verification. Some scammers ask for your bank account and routing number or ask you to wire transfer them a payment, giving a fake explanation that they cannot accept a credit card or personal check. This is an instant scammer alert because scammers can withdraw money if they know your bank account and routing number (e.g. counterfeit cashed checks) and illegal wire transfers are far less traceable than unauthorized credit card charges.