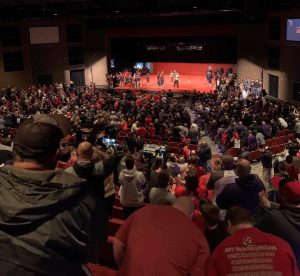 The East Central Trojans Wrestling team wrapped up their historical regular season undefeated with an amazing 34-30 win over the #1 Team in Southwestern Ohio, The Elder Panthers to finish at 35-0.
The event took place at The East Central Performance Center with a jammed pack 1,400 in attendance and an impressive 1,700 viewers on You Tube.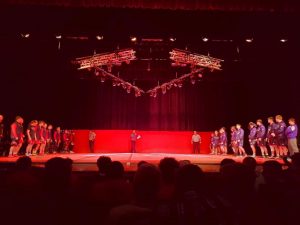 The Trojans will be getting ready for The Sectionals on Saturday, February 1st, at Franklin County.
Courtesy of Lisa Wolf, wife of Trojans Head Coach Adam Wolf, for the information.