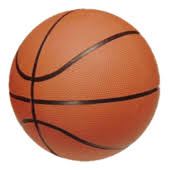 The Batesville 7th Grade won their first-round game of the SEI tournament against Milan with a score of 34-14. Batesville was solid on both sides of the ball forcing lots of turnovers on defense, and capitalizing on opportunities given on offense. Scoring for the dogs; Cade Kaiser(19), Will Jaisle(5), Grant Goldsmith(3), Jacob Stenger(3), Jake Chapman(2), and Carson Laker(2). Batesville will face South Ripley in the 2nd round.
The 8th graders also defeated Milan in their first-round matchup with a final score of 39-22. The Bulldogs started off slow with multiple guys in foul trouble, but Chris Lewis outscored the opponent himself in the second quarter to give Batesville a four-point lead at halftime. At the beginning of the second half, Conner Drake began to take over and create separation with the help of Gus Prickel who was a consistent scorer all night for Batesville. Leading the Bulldogs offensively were Gus Prickel with 13 points, followed by Chris Lewis (10), Conner Drake (7), Sam Johnson (4), Eli Loichinger (2), Carter Bohman (2), and Jack Grunkemeyer (1). Batesville travels to South Ripley Tuesday for the second round of the SEI Tournament starting with 7th grade at 5:30 pm.
Courtesy of Bulldogs Coach Tyler Burcham.
The 7th Grade Boys from St. Louis took on Jac-Cen-Del in the first round of the SEI tournament on Monday, January 20th. The Cardinals gave it everything they had and came up just short, in the end, losing by a score of 32-28. This game really shows how far the Cardinals have come throughout the season as they lost to this same team by 24 points earlier in the season. Sam Laloge had a career game scoring 23 points (16 in the 2nd half) while hauling in 4 rebounds and 1 block. Henry Wanstrath scored 2 points while also collecting 1 steal, and 2 assists. Santiago Schutte played some great defense collecting a steal along with making both of his free throws for 2 points. Despite not scoring, Adam Meer finished with 3 rebounds, 1 steal, and 2 assists. Max Amberger finished with 2 rebounds, 1 steal, and 1 point. Marc Meneses played some great defense by having 2 steals and 2 rebounds. Christian Mack finished with several deflections and 3 rebounds. Ryan Duerstock also finished with 1 rebound. The Cardinals finish the season with 2 wins and 16 losses, but most importantly made big improvements from the start of the season. They never gave up and represented St. Louis School very well.
Courtesy of Cardinals Coach Ryan Tekulve.
The Cardinals advance to the second round of the Southeast Indiana Tournament with a win over Jac Cen Del 48 to 41. After a slow start, the Cardinals led by 8 at the half and as many as 12 in the 3rd quarter, but the Eagles pulled within 4 with just over 2 minutes to play. Solid free throw shooting from the Cardinals sealed the game in the end. Connor Miles scored 14, Hank Ritter 13, Preston Conway 9, Eli Weiler 8, Carson Meyer and Calvin Grote each had 2. The now 12 and 10 Cardinals will face Sunman Dearborn in the semi-finals at St. Louis Tuesday evening.
Courtesy of Cardinals Coach Chad Miles with Jenny Miles.