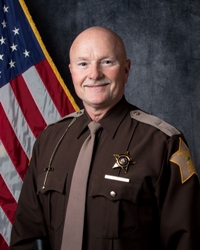 Greensburg, IN—Sheriff Dave Durant of the Decatur County Sheriff's Department took to social media to announce his support of the 2nd amendment rights of citizens. Durant stated that he is and always has been an unwavering 2nd Amendment supporter. "36 years ago, I swore an oath to uphold the Constitution of the United States and the State of Indiana. That has not changed upon being elected your Decatur County Sheriff. I work only for the citizens of Decatur County Indiana. MY WORD IS BOND!" stated Sherrif Durant.
Jennings County Sheriff Kenny Freeman and North Vernon Mayor Mike Ochs signed a resolution during a press conference on Friday at the county jail stating that Jennings COunty is 2nd Amendment Sanctuary County though there was no immediate need for this action.
These actions and others around the US are due to a gun-rights rally in Richmond, VA that brought thousands of people from across the country to protest a push by Virginia Democrats for comprehensive gun control ended peacefully without any major incidents.
Threats of violence had escalated in the days leading up to Monday's demonstration following reports that white supremacists, armed militia and other extremist groups were planning to attend.
Virginana Gov. Ralph Northam, a Democrat, had declared a state of emergency late last week and beefed up security around the Capitol. The event ended peacefully yesterday.