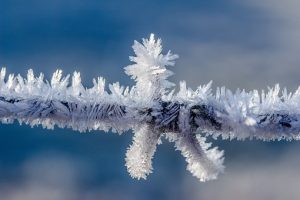 Southeastern, IN—If you are like me, you almost forgot that it is winter. But it is and the weather is back to reflecting just that. Today's high is 35.
An area of low pressure is moving through the Midwest today and that is what is bringing in the clouds and eventually rain. Meteorologists say it looks like we'll see a brief wintry mix later this evening from 6 p.m. to midnight. And for some of our northern listeners, this could mean some slick road conditions.
A line of snow, rain, and sleet will move northeast through our area from 6 p.m. to midnight. This could leave up to 1″ of snow closer to I-70 regions and up to a tenth of an inch of ice. Pavement temperatures are below freezing to the north, so it should stick. Use extra caution is out this evening and tonight in Fayette, Union, Franklin, and Rush Counties.
The National Weather Service has issued a Winter Weather Advisory from 11 p.m. Friday to 6 a.m. Saturday due to this wintry mix for Fayette, Rush, and Union County