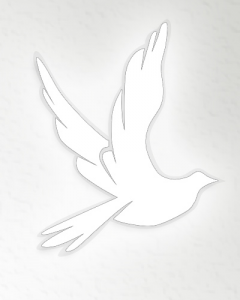 Raina Marie Wolf, 43, of Dillsboro passed away Saturday, January 4, 2020 at her residence.  Raina was born Tuesday, January 6, 1976 in Cincinnati, Ohio, the daughter of Ray Ramey and Patricia Ramey Neece.  Raina enjoyed fishing, listening to music, spending time with family, crocheting, and collecting Star Wars.
Raina is survived by her mother Patricia Neece of West Virginia; companion Arlena Loney of Dillsboro; and two brothers.  She was preceded in death by her father Ray Ramey.
A celebration of life will be held at the convenience of the family.  Memorials may be given in honor of Raina to the family. Filter-DeVries-Moore Funeral Home entrusted with arrangements, Box 146, Dillsboro, IN 47018, (812)432-5480.  You may go to www.filterdevriesmoore.com to leave an online condolence message for the family.