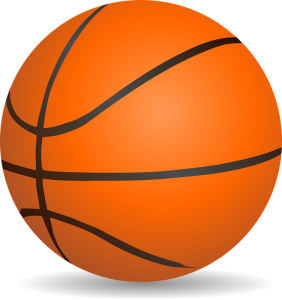 Area Basketball Scores
Thursday (1-16)
Boys Scores
Greensburg 62 Batesville 45
The Bulldogs JV won 49-38.
Batesville scoring- Eli Pierson 12, Ben Schebler 7, Austin Cornn 6, Alex Siefert 6, Cole Werner 6, Alec Bunselmeier 5, Cody Mohr 4, Brady Westerfeld 3.
Lawrenceburg 82 Bellevue 22
Girls Scores
South Ripley 45 Rising Sun 43
South Dearborn 33 Oldenburg 29
Milan 36 Shawe Memorial 28
Columbus East 53 Greensburg 43
Middle School Boys Results
The North Decatur Charger Boys 7th Grade bb team got off to a great start against Morristown and never looked back. After a 19-0 first-quarter lead, the Chargers coasted to a 42-5 win vs the Yellowjackets. All players got plenty of time on the floor and everyone got into the scoring column for the Chargers. They were led by Parmer with 20, followed by Eldridge with 6, Swartzentruber had 4, Mauer & Hancock 3 each, and Krieger, Morris & Smith each had 2 pts. This win improves the Chargers season record to 12-3. They will play host to rival South Decatur on Tues., Jan. 21 starting at 6:00 pm for their final regular-season contest. They will travel to Edinburgh on Mon., Jan. 27 for the first round of their MHC tournament.
The 7th grade Cardinals from St. Louis took on the St. Bart's Irish on Thursday, January 16th. The Cardinals played their best half of basketball in the first half leading 18 to 5. Despite getting outscored in the 2nd half the Cardinals made some key plays down the stretch to pull out the 23-20 victory! Henry Wanstrath led the team in scoring with 9 points (career-high), while also collecting 4 steals, 4 rebounds, and 1 assist. Christian Mack was everywhere on the floor collecting 8 points, 3 rebounds, 3 steals, and 1 assist. Adam Meer made 3 of 4 free throws to finish with 5 points along with 5 rebounds. Marc Meneses started in place of Sam Laloge who was out and played a great game. He finished with a career-high 5 rebounds, and a career high 3 steals! The Cardinals had the most steals (12) in a game they have ever had by doing a great job of anticipating. Ryan Duerstock finished with 1 point and 1 steal, while Max Amberger finished with 3 rebounds and 1 steal. The Cardinals are back in action on Monday, January 20th when they travel to Jac-Cen-Del for the first game of the SEI tournament.
The St. Louis 8th Grade Cardinals won their 2nd game in a row improving their record to 11 and 10. Ritter scored 15, Miles 10, Lohmueller and Meyer both with 4, Conway and Weiler with 2, Flaspohler and Grote each added 1 for a final score of 39 to 28. The Cardinals will carry this momentum into the Southeastern IN tournament next Monday night at Jac-Cen-Del.