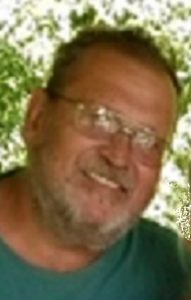 Jerome A. Feller, of Sunman, was born on October 17, 1958 in Dearborn County, a son to Cornelius and Pearl Reed Feller.  He farmed most of his life and was a member of St. Peter's Catholic Church.  Jerome enjoyed fishing, hunting and spending time with his family, especially his grandchildren.  On Sunday, January 12, 2020 at the age of 61, he passed away at his residence.
Those surviving who will cherish Jerome's memory include his companion, Marsha McCleery; a daughter, Diana Weston; siblings, Charlie (Freida) Feller of Brookville, Dorothy Noel of Brookville, Mary Bryant (Willie Goins) of New Trenton, and Margie (Duane) Reese of Brookville; one granddaughter, Shyanna Weston, and four grandsons, Gunner Vickers, Gage Vickers, Ryder Weston and Gregory Davidson.  He was preceded in death by his parents
Following cremation a graveside service will be held on Friday, January 17, 2020 at 1 p.m. at Maple Grove Cemetery.
Memorial contributions can be directed to the family in care of the funeral home.  To sign the online guestbook or to leave a personal memory please visit www.cookrosenberger.com.  The staff of Cook Rosenberger is honored to serve the family of Jerome Feller.