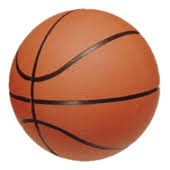 The St. Nicholas Saints boys 7th and 8th Grade teams hosted the St. Louis Cardinals at St. Anthony's on Monday Night, January 13th. The 7th Grade Saints notched their first win of the season defeating the Cardinals 36-20. The Cardinals spoiled honor night for the 8th Grade Saints by night defeating them by a score of 55-42.
Courtesy of Saints Coach David Hoff.
The 7th Grade Cardinals from St. Louis took on the Saints from St. Nicholas on Monday, January 13th. The Cardinals came up short losing by a score of 36-20. The Cardinals placed 7 players in the scoring column led by Henry Wanstrath with 8 points. Others who scored were Sam Laloge, Max Amberger, Marc Meneses, Christian Mack, Sully Hill, and Ryan Duerstock. Christian Mack gave great hustle and effort and led the team in rebounds with 8. Mack also had 2 steals and 1 assist. Overall the Cardinals had 11 steals led by Wanstrath with 4. The Cardinals wrap up the regular season on Thursday with a home game against St. Barts.
Courtesy of Cardinals Coach Tekulve.
The Cardinals 8th Graders put an end to their losing streak with a comeback victory over St. Nicholas. Down 7 at the half, the Cardinals outscored St. Nicholas 27 to 8 in the 3rd quarter going on to win 55 to 42. Connor Miles scored 17, Eli Weiler had a season-high 14, Hank Ritter 10, Carson Meyer 6, Preston Conway 4, Evan Flaspohler 3 and Thomas Lohmueller added 1. The Cardinals improved their overall record to 10 and 10 and face St. Bartholomew's, which is 8th Grade Honor Night this Thursday.
Courtesy of Cardinals Coach Chad Miles with Jenny Miles.