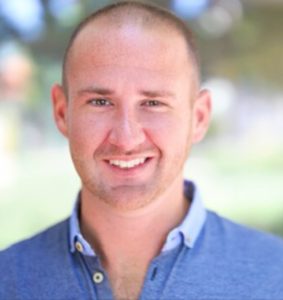 Samuel T. Grossman, 31, of Palm Springs, California, passed away December 31, 2019 surrounded by his loved ones.  Sam was born July 16, 1988 in Lafayette, Indiana, the son of Lori Wise and Tony Grossman.  Sam spent his youth in Batesville, Indiana and graduated from Batesville High School in 2007.  While in school, he ran cross country and was a vital member of the high school's swim team.  He enjoyed skiing at Perfect North Slopes and going on ski trips with friends.
Sam continued his education at Purdue University and Loyola University Chicago where he completed his degree with honors in Economics in 2011. He pursued post-graduate studies in quantitative finance at Fordham University.
After living in New York City for several years, Sam moved to Palm Springs.  There he met numerous close friends that he no doubt considered family and also his loving partner Brien.  He and Brien loved to hike together and were Disneyland season pass holders.
Sam is survived by his parents, Lori Wise (Gary) and Tony Grossman (Marjorie Schoelles-Grossman); partner, Brien O'Brien; brother, Evan Grossman (Ali); sister, Suzanne Grossman (Erin Reister); aunt, Lisa Love; nieces, Logan and Parker Mejia; maternal grandmother, Suzanne Love; paternal grandmother, Marty Ellen Grossman; step-siblings, Megan Jordan (JW) and Michael Wise (Megan); step-nieces and nephews, John and Ruby Jordan,  Morgan and Marley Wise; along with numerous cousins, aunts, uncles and countless friends.
He is preceded in death by his maternal grandfather, Frank Love and his paternal grandfather, Leonard Grossman.
Friends and family may call on Friday, January 17, 2020 from 4-5:30pm followed by a 5:30pm Celebration of Life Memorial Service for Samuel, all at Meyers Funeral Home in Batesville.    Rev. Tom Sweets officiating.  A service in Palm Springs will take place on January 25, 2020.
Memorials may be given to the Desert AIDS Project in Palm Springs, CA https://www.desertaidsproject.org/support-our-mission/ or Betty Ford Center in Rancho Mirage, CA https://www.hazeldenbettyford.org/donate
Online condolences www.meyersfuneralhomes.com