Rufus Emanuel Begley of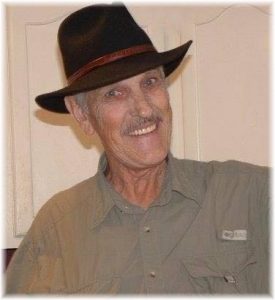 Batesville, formerly of Manchester, IN passed away Sunday, January 5, 2020 at University of Cincinnati Hospital.  He was 76 years old.  The son of Willie and Emma (nee: Bowling) Begley was born on December 8, 1943 in Avawam, KY.
Rufus married Sharon Shell on March 31, 1965 in Aurora, Indiana.  The U.S. Army First Sergeant (Ret.) was a combat veteran and served proudly from 1963- 1984, completing two tours in Vietnam.  He belonged to the Milan VFW Post #6234.
Rufus was a Jeopardy enthusiast and quite the crossword puzzle specialist. You could say the avid reader was a lifelong learner. His children referred to him as the baker of the family.  He made some of the best homemade fudge, from a recipe that was passed down through generations in his family.  Above all else, Rufus loved spending time and being with his family especially his grandchildren.
He will be dearly missed by his wife, Sharon; daughter, Rhonda (Donald) Larison of Cleves, OH and son, Lt. Col Joe Begley of Mountain View, CA; 8 grandchildren, Bryan, James, Andrew, Krystine, Katlyn, Zachary, Madeleine and Hannah; and four great grandchildren, Amity, Xavier, Desmond and Daisy.
In addition to his parents, he was preceded in death by his nine brothers and sisters.
Visitation will be Saturday, January 11, 2020 from 1-3pm followed by 3:00pm funeral service all at Meyers Funeral Home in Batesville.  Chaplin, COL (Ret.) Randy Fannin, officiating.  With military honors immediately after by the Ripley County VFW Post 3183 and Prell-Brand American Legion Post 271.
Memorials may be given to Cancer Research c/o the funeral home. Online condolences www.meyersfuneralhomes.com.