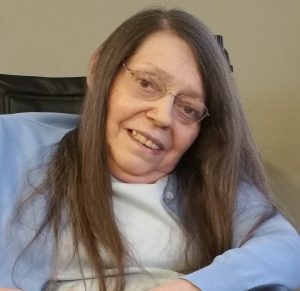 Toni Jean Frye, age 76 of Batesville, Indiana passed away on Sunday, December 22, 2019 at the Waters of Batesville.
The middle daughter of Anthony and Genevieve (nee: Niedzwiecki) Sojewicz was born in Syracuse, New York on November 21, 1943.
She is survived by her daughter, Trisha Frye of Kernersville, North Carolina; two sons, Gregory (Robin) Frye of Val Verde, CA, and Peter (Kristina) Frye of Batesville; two grandchildren, Zachary and Samantha Frye; and her sister, Joanne Furze.
In addition to her parents, she was preceded in death by her husband, Daniel and her younger sister, Patricia Aylesworth.
Toni had a love for her children and grandchildren. She did her best to show it in all of her life, though at times, it may have been harder for her to express it.  The skills she learned in writing during her youth, she passed on to her children, teaching them the importance of writing properly and writing well. She was a brilliant cook who enjoyed cooking and sharing the best meals, including Polish specialties like perogies and babka. And when she could unfortunately no longer do her own cooking, Toni still loved sharing weekly lunches with her grandkids from McDonalds at the Waters.  She was an avid reader of good books, whether it was Stephen King, spy novels, or historical novels.  She loved watching and talking about both classic and modern films and television, from Casablanca to Saturday Night Fever and even Kill Bill, from Gunsmoke to Law and Order. She had a passion for listening and dancing to good music-from Neil Diamond to the Rolling Stones, with Elvis being a particular favorite.  Though she may no longer be with us, these loves, and the love she shared, will endure.  May she continue to dance and feast in her new life to come.
Her wishes were to be cremated.  Visitation will be at St. Johns United Church of Christ in Batesville on January 11, 2019 from 10am-12pm, with a service at 12:00pm, followed by a lunch. Memorial donations may be made, in lieu of flowers, to the Alzheimer's Association.  Online condolences www.meyersfuneralhomes.com.