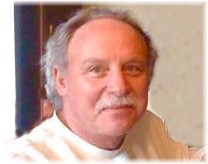 William Arthur Ketcham (Bill), age 67 of Bright, Indiana passed away at his home on Wednesday December 18, 2019. The son of Fred and Nancy Ketcham was born on June 22, 1952 in Ogden, Utah.
The U.S. Army veteran graduated from Weber State University in Ogden, Utah with his Bachelor of Science. He had an accomplished career in IT Project Management spanning three decades at Cincinnati Gas & Electric, Fidelity Investments and IBM. Throughout his life he maintained several passions and was at his happiest when snow skiing with his children and grandchildren, attending a live concert or simply walking his dogs.
He is survived by his three sons Paul (Krista) Ketcham of Batesville, IN, Adam (Amie) Ketcham of Scottsdale, AZ and Seth (Kristen) Ketcham of Fort Mitchell, KY; seven grandchildren, Madeline, Mitchell, Mary Kate, Isabella, Harper, Margot and Hudson; along with two brothers, Tom (Jane) Ketcham and Victor (Jenny) Ketcham, one sister, Jean Navarro, and his father, Fred.
He was preceded in death by his mother Nancy Ketcham and his brother in law, Garr Navarro.
There will be a celebration of life at a later date in the Spring.  Meyers Funeral Home is assisting the family.  Online condolences may be left on www.meyersfuneralhomes.com.