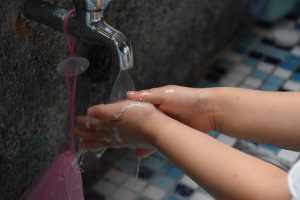 It's National Handwashing Awareness Month. Handwashing can become a lifelong healthy habit if you start teaching it at an early age. Give kids frequent reminders of how and when to wash hands.
Tips for good handwashing
Use warm water and plenty of soap. Work up a good lather.
Clean the whole hand, including under your nails, between your fingers, and up the wrists.
Wash for at least 15 to 20 seconds. Don't just wipe. …
Rinse, letting the water run down your fingers, not up your wrists.
Dry your hands well.