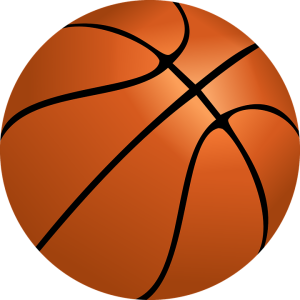 The Batesville 7th Grade team improved to 7-1 on the season in a 53-7 victory in the crosstown shootout against St Louis School. Scoring for Batesville was Jacob Stenger(14), Cade Kaiser(11), Grant Goldsmith(8), Jake Chapman(8), JJ Holcomb(5), Carson Laker(3), John Meyer(2), and Javier Jimenez(2).
The 8th graders lost in heartbreaking fashion at St. Louis by a score of 35-34. The Bulldogs went into halftime with a 14-11 lead but struggled in the third quarter which made a 4 point deficit heading into the fourth quarter. With little time to spare, Carter Bohman tipped a pass which led to a steal and a three-point play offensively by Chris Lewis. After a missed shot by St. Louis, they fouled Gus Prickel with 10 seconds left. The Bulldogs missed the front end of a 1-and-1 and St. Louis marched down to hit a three with one second left to ultimately defeat Batesville. Offensively Gus Prickel led the 8th-grade team with 10 points, followed by Deacon Hamilton (5), Carter Bohman (5), Sam Johnson (4), Jack Grunkemeyer (4), Chris Lewis (3), and Conner Drake (3). The Bulldogs move to 6-2 on the season.
Courtesy of Bulldogs Coach Tyler Burcham.
The Cardinals 7th Graders took on the Bulldogs on Monday, December 9th. Despite playing hard and never giving up the Cardinals came up short in the Crosstown Shootout. I was proud of their effort and determination despite not getting the win. The Cardinals placed four in the scoring column led by Adam Meer and followed by Henry Wanstrath, Max Amberger, and Sam Laloge. Meer also led the team in rebounds, while Christian Mack led the team in steals, and Henry Wanstrath led the team in assists. The Cardinals next game is Thursday, December 19th when they travel to South Ripley.
Courtesy of Cardinals Coach Tekulve.
The Cross Town Shootout was another great community success and tradition as two great programs battled it out in front of a packed house. The 8th Grade Cardinals defeated the Bulldogs in the final seconds with a dramatic finish. Down by 3 at half the Cardinals outscored Batesville 13 to 6 in the 3rd quarter. Batesville came right back and took the lead with a minute to go. Two lead changes later, Batesville found themselves up by 2 with 10 seconds remaining. Hank Ritter grabbed the rebound, drove up the floor and fed Miles who sank the three for the game-winner. The final score: Cardinals 35 Bulldogs 34. Miles had 18. Ritter had a season-high 13. Weiler had 2. Lohmueller and Flaspholer each had 1. Meyer added 7 rebounds.
Courtesy of Cardinals Coach Chad Miles with Jenny Miles.