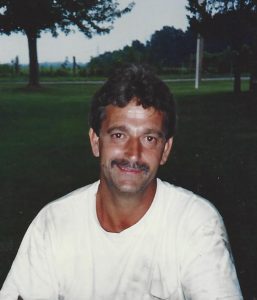 Bert Smith age 66 of West Harrison, Indiana passed away Friday, December 6, 2019 in West Harrison, Indiana. Born August 8, 1953 in Hazard, Kentucky the son of Wilson and Maggie (Turner) Smith.
Bert a 1972 graduate from William Henry Harrison High School served his country in United States Army.
Bert is survived by his children Bert (Stephanie) Smith, Brandy (Robbie Edwards) Lohrey, Michael (Lindsay Sheehan) Bischoff and Jody (Scott) Horton. Papa of Devon, Isaac, Carter, Alajah, Trey, Bristol, Ellie, Easton, Quincey, Sydney, Casey and Whitney. Brother of Curley (Marietta) Smith, Vernon (Laurie) Smith, Carl (Annetta) Smith, Larry (Diane) Smith, Geraldine (Darrel) Peachee and Millie Smith.
Preceded in death by his parents Wilson and Maggie Smith and brother Don Smith.
Visitation will be held Saturday, December 14, 2019 from 10:00 A.M. until time of funeral services at 2:00 P.M. all at Jackman Hensley Funeral Home 215 Broadway Street Harrison, Ohio, 45030. Burial will follow at New Haven Cemetery with military honors provided by US Army and Harrison Honor Guard.
Memorials may be directed to Bright Fire and EMS c/o the funeral home.