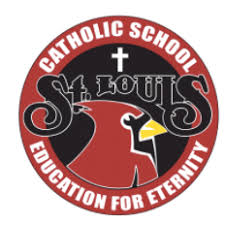 The 7th Grade Cardinals took on the Franklin County Wildcats White team on Thursday, December 5th. The Cardinals rallied from being down 6 points heading into the 4th quarter to pulling out a 16-14 victory for their first win of the season! St. Louis made 6 clutch free throws down the stretch and played some great defense to bring home the victory. Henry Wanstrath led the way with 7 points and 5 steals, while Sam Laloge had 4 points and 6 rebounds. Max Amberger went 3 for 4 from the free-throw line in the 4th quarter for his 3 points while also collecting 5 rebounds and 2 steals. Adam Meer finished with 2 points and 4 rebounds. St. Louis had a great team effort and despite being behind for the vast majority of the game kept battling to the very end. Great job boys!
Courtesy of Cardinals Coach Ryan Tekulve.
The St. Louis 8th Graders improved their record to 7 and 5 with a win over Franklin County 41 to 21. Scoring came from the entire roster for the second time this week. Miles had 15, Conway 7, Ritter 5, Weiler and Grote each with 4, Lohmueller, Flaspohler, and Meyer each added 2. Meyer also contributed 8 rebounds and Ritter had 5 steals.
Courtesy of Cardinals Coach Chad Miles with Jenny Miles.