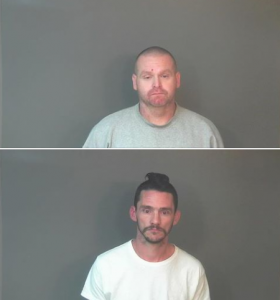 Brookville, IN—Friday night, officers with the Brookville Police Department were conducting traffic enforcement on Main Street. Officers located a silver Buick passenger vehicle being operated by Willie Foster of Cleves, Ohio. Officers pulled the car over due to a traffic violation.
During the traffic stop, officers identified two passengers as Bobby Marsh of Cincinnati and a 12-year-old juvenile.
As the investigation progressed, officers located a crystalline substance believed to be methamphetamine as well as marijuana, drug paraphernalia, and controlled substances. Foster and Marsh were immediately arrested and lodged into the Franklin County Security Center in lieu of bond. The Department of Child Services assisted at the scene and the juvenile was placed with a family member.
Foster was charged with allegations of Possession of Methamphetamine, Possession of Marijuana, and Possession of Paraphernalia. Marsh was charged with an allegation of Possession of a Controlled Substance.