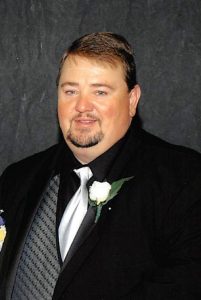 Timothy W. Lecher, 64, passed away on Monday, December 2, 2019 at St. Francis Hospital in Indianapolis.
Born, March 5, 1955 in Greensburg, he was the son of William J. and Martha (Hoeing) Lecher.
Tim graduated from North Decatur High School in 1973.  He worked for a short time at Thurston's Implements in Greensburg.  For about the last 40 years, Tim owned and operated Tim Lecher Farm Service.  He was a member of the Knights of Columbus in Greensburg.
Tim married Kathleen A. Peters on April 9, 1975 and she survives.
Besides his wife; Kathleen Lecher, Tim is survived by his son; Greggory (Stephanie) Lecher, Indianapolis, his daughter; Katrina (Michael) Cherry, Greensburg, four grandchildren; Ethan, Owen, and Eli Lecher and Evan Cherry, one brother; Raymond Lecher, Greensburg, two sisters; Katy (Steve) Schmidt, Greensburg, and Kathleen (Robin Darby) Lecher, Greensburg.
He was preceded in death by his parents and one sister; Roseann Bowman.
Visitation will be held from 4-8:00 p.m. Friday, December 6, 2019 at Porter-Oliger-Pearson Funeral Home in Greensburg with a rosary service starting at 3:30 p.m.
Funeral Services will be held at 9:00 a.m. on Saturday, December 7, 2019 at St. Mary's Catholic Church in Greensburg with Rev. John Meyer officiating.
Burial will follow at the St. Mary's Catholic Cemetery in Greensburg, Indiana.
Memorials can be made to St. Mary's Building Fund, St. Mary's Cemetery, or the American Diabetes Association.
Online condolences can be made to the family at www.popfuneralhome.com