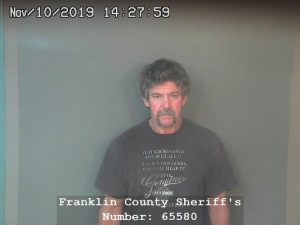 Brookville, IN—In the early morning hours of August 23, officers with the Brookville Police Department responded to 52 Pick-Up Gas Station regarding a report of a suspicious substance found by a customer in the parking lot. Upon arrival to the scene, officers retrieved a clear zip-lock bag containing a white crystalline substance believed to be methamphetamine.
Officers began an investigation by reviewing security footage and collecting witness statements. During the security video review, officers were able to identify Bill Conn of Brookville, Indiana as the individual who dropped the substance.
On November 10, officers responded to Conn's residence on US Highway 52 and arrested him. As a result of this investigation, Bill Conn of Brookville, Indiana is charged with and allegation of Possession of a Methamphetamine.