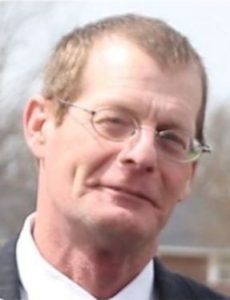 Matthew H. Wissel, age 56 of Batesville, died Thursday, November 14, 2019 at his residence.  Born June 20, 1963 in Batesville, he is the son of Elvera (Nee: Harpring) and Harvey Wissel Jr.  He was a carpenter and a member of the Knights of Columbus Council #1461. He served in the Army's 17th Armored Engineer Battalion, part of the 2nd Armored Division  referred to as "Hell on Wheels", from 1982 until 1988.
Matt was a special man of many talents and could repair just about anything.  He also possessed a quick wit and a unique sense of humor.  Known for his generous and kind heart, Matt was ready to help anyone in need.  Those who crossed his path certainly never forgot him.  He was loved by many and will be deeply missed.
He is survived by his mother Elvera of Batesville; sisters and brothers-in-law Monica and Chris Hooten, Alyssa and Ron Dickey Jr., Sheila and Tim Kieffer, all of Batesville as well as nieces and nephews.  In addition to his father, he is also preceded in death by brothers Nathan and Damien Wissel.
Visitation is Tuesday, November 19th, from 4 – 7 p.m. at the Weigel Funeral Home.  Funeral services are 11 a.m. Wednesday, November 20th at St. Anthony's Church in Morris with Rev. Shawn Whittington officiating.  Burial will follow in the church cemetery with military graveside rites conducted by the Ripley County V.F.W. Post #3183 and the Prell-Bland American Legion Post #271.  The family requests memorials to the St. Anthony's Cemetery Fund.