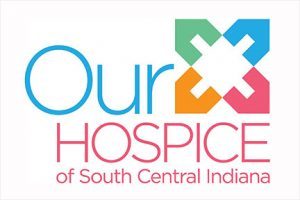 Columbus, IN—Our Hospice of South Central Indiana received perfect survey results from both State and Federal organizations. On a three-year cycle, on-site surveyors spend up to a week looking at all aspects of operations such as caregiver satisfaction scores, documentation, medical records, care delivery practices, and procedures.
Our Hospice was recently reviewed in four areas including a State Survey, a State Licensure Renewal Survey, a Federal Medicare/Medicaid Survey, and an Emergency Preparedness Survey.
"We are extremely happy to share that Our Hospice received zero deficiencies on each of these four surveys," said Laura Leonard, Our Hospice President. "A perfect score on four simultaneous surveys is very uncommon and we are proud to bring such high-quality care to patients with a terminal illness."
Our Hospice of South Central Indiana is a not-for-profit, community-based hospice providing care to individuals with a life-limiting condition and their families since 1980. It serves patients and families in 16 counties from offices in Columbus, North Vernon, and Greensburg.