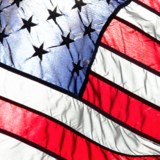 Mark A. Murray, 69 of Morgantown, passed away on Monday, November 11, 2019 at the Brown County Health & Living Community in Nashville, IN. Mark was born on June 14, 1950 in Columbus, the son of Robert and Virginia (Tracy) Murray. He was a 1968 graduate of the Western Military Academy. He married Nancy (Morgan) Robbins on February 17, 1991 in Franklin and she preceded him in death on December 29, 2003.
Mark was a proud Navy Veteran. He worked as a plumber and a Harley-Davidson mechanic for many years. He was a lifetime member of the NRA, DAV, ABATE and American Legion Post 233 in Edinburgh.
He is survived by his step children – Laura (Alex) Stemle of Greenwood, Mike (Lisa Walls) Robbins of Morgantown, Tony (Katie) Robbins of Lebanon and Steven Robbins of Indianapolis; two sisters – Velva Love and Icy Knutson; and one step grandchild, Anna Robbins.
Visitation will be held on Friday, November 15, 2019 from 2PM until the start of the funeral service at 3:30PM at the Gilliland-Howe Funeral Home. Burial will follow at South Park Cemetery with military honors. Memorial contributions may be made to ABATE of Indiana Region 6, 51 Baldwin Street, Bargersville, IN 46106. Online condolences may be made to the family at www.gilliland-howe.com.