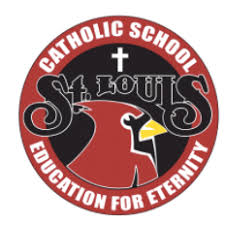 The STL 7th Grade Boys took on the Knights from St. Marys on Monday, November 11th. The Cardinals finished on the short end by losing 34-14.
The Cardinals had six boys in the scoring column being led by Christian Mack, Ryan Duerstock, and Max Amberger with 3 points each. Henry Wanstrath and Adam Meer finished with 4 rebounds each to led the team. Wanstrath and Sam Laloge finished with 2 steals each, while Mark Meneses and Laloge each had 1 block.
The boys are back in action next Monday, November 18th when they take on the Milan Indians.
Courtesy of Cardinals Coach Ryan Tekulve.
The Cardinals 8th Graders improved their record to 2 and 1 with a win over St. Mary's Greensburg Monday night 36-20.
The Cardinals had scoring and strong defense across the roster in the absence of Hank Ritter, who was ill. Connor Miles had 13 points and 8 assists, Preston Conway had a personal best of 8 points, Carson Meyer had 6 points and 8 rebounds, Thomas Lohmueller had 5, Evan Flahspohler had 4 and Eli Weiler with 1.
The Cardinals next appearance is in the Oldenburg Academy Classic this Saturday morning.
Courtesy of Cardinals Coach Chad and Jenny Miles.
We traveled to Mt. Carmel last night and beat them 63-26.
While being down 3 players due to weather the 7 I had played a solid game of ball. Scoring for SLS was Jaiden Kuria with 28pts, Caleb Mohr with 22pts, Ty Reder with 5pts, and both Aiden Greiwe and Ben Greiwe had 4pts each. Noah Livers worked really hard all game both offensively and defensively. Brycen Miller had a great defensive game also.
We play Thursday night at home against Laurel.
Courtesy of Cardinals Coach Erin Trenkamp.