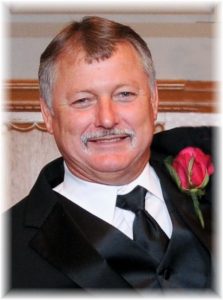 Alan W. Boyce, age 66 of Sunman, Indiana passed away Sunday, November 10, 2019 at Margaret Mary Health.  Born on October 20, 1953 he is the son of Elmo and Ruby (nee: Konkle) Boyce.
Alan worked at the Schenley and Seagram distilleries for 35 years before retiring. He also raised tobacco for over 20 years.
To say Alan loved the outdoors would be an understatement. He enjoyed hunting (especially deer), along with fishing, camping, cutting wood and taking ranger rides. He also played softball, golfed, pitched horseshoes and was a Bengals football fan.
He is survived by his wife, Bonnie of Sunman; two sons, Brandon (Rebecca) Boyce of Cross Plains and Sean (Ashley) Boyce of Batesville; brother Mike Boyce; sister Branda Morris; and grandchildren, Kassidy, Ayden and Everett.  He was loved by many and will be truly missed.
Visitation will be held Wednesday, November 13, 2019 from 4:00-7:00pm at Meyers Funeral Home, 1150 St. Rd. 46 E, Batesville. His wishes were to be cremated after.
In lieu of flowers, the family requests memorials to the Southeast Indiana Young Life https://giving.younglife.org/seiyl or by bringing memorials to the funeral home.  See www.meyersfuneralhomes.com for online condolences.