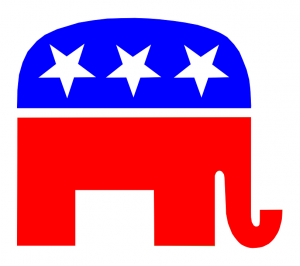 Greensburg, IN—The Decatur County Republican Party has issued a call of political caucus to fill the office vacancies for Decatur County Treasurer and Decatur County Republican Party Secretary.
The caucus will be held at 7:30 P.M. on Thursday, November 21, 2019 at the Republican Party Headquarters located at 109 S. Broadway Street in Greensburg. The purpose of the filling is due to the vacancies left by the resignation of Brenda Dwenger as Decatur County Republican Party Secretary and her election as City Clerk-Treasurer.
To be considered, interested parties must submit by 4 p November 18th, 2019:
A form CEB-5 to the Decatur County Clerk AND
A cover letter and resume, either in person or by mail to: 506 E. Washington St., Greensburg, IN 47240 or to nharter10@gmail.com.