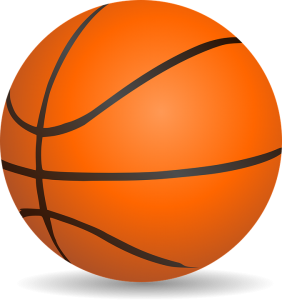 The 7th Grade Cardinals from St. Louis took on Jac-Cen-Del on Thursday, November 7th. The Cardinals ended up losing by a score of 34-10. The boys fought until the end and didn't allow Jac-Cen-Del to score in the 4th quarter.
The Cardinals were led in scoring by Adam Meer (3) followed by Max Amberger (2), Henry Wanstrath (2), and Santiago Schutte, Sam Laloge, and Ryan Duerstock all with 1 point each. Max Amberger finished with 9 rebounds to lead the way for the Cardinals.
St. Louis is back in action on Monday, November 11th when they will play St. Mary's at home.
Courtesy of Cardinals Coach Ryan Tekulve.
The Cardinals hung on for their first win of the season over JCD 45 to 41. The cardinals led the 2nd half by a narrow margin and closed out the Eagles with great ball control and aggressive defense.
Connor Miles scored 18, Hank Ritter scored 10 with 9 rebounds, Thomas Lohmueller, Eli Weiler, and Carson Meyer each contributed 4, Preston Conway with 3 and Calvin Grote with 2.
The Cardinals face St. Mary's Monday at 6:00 at home.
Courtesy of Cardinals Coach Chad Miles with Jenny Miles.
The 5/6th SLS boys traveled to St. Mary's Greensburg. The 6th Grade boys came out victorious with a score of 48-41.
Scoring for SLS were Jaiden Kuria with 27pts, Caleb Mohr with 17 pts, and both Ty Reder and Aiden Griewe with 2 pts each. We had a ton of assist during the game coming in from all angles. Vincent Meneses had a great steal at the end of the game that led to a basket. Ty Reder again played a great defensive game along with Ben Griewe pulling down numerous rebounds offensively and defensively. It was a great game and so much fun to watch in action.
We play again on Monday at Mt. Carmel.
Courtesy of Cardinals Coach Erin Trenkamp.