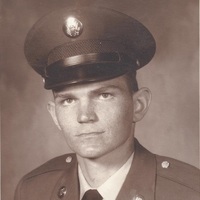 Donald Lee Schwier, age 71, of Sunman, passed away suddenly Tuesday, November 5, 2019 at Christ Hospital in Cincinnati.  He was born December 27, 1947 in Ripley County, a son to William and Lulu Schumacher Schwier.  Don graduated from Guildford Grade School and North Dearborn High School, class of 1966.  He entered the United States Army in 1968 and served during the Vietnam War Era.  Don married Doris Jean Wenning on July 3, 1976 at St. John Lutheran-Hubbells.  He was a lifelong member of St. John Lutheran Church-Hubbells, serving on church council for many years and serving as Co-Financial Secretary for the Fellowship Hall building Fund for 14 years.  Don did lawn and landscape maintenance of both Busse cemeteries and served as the Trustee and President of the Busse Cemetery Association for many years.  He was employed at Batesville Casket for 43 years retiring in 2010, and was a member of the Sunman American Legion Kenneth Diver Post #337.  Don loved spending time with his wife, children, and grandchildren, hunting, cutting firewood and raising cattle.
Those surviving who will cherish Don's memory include his wife of 43 years, Doris Schwier; children, David Hooten, Dale (Thresa) Hooten, Michael (Michelle) Schwier, Elizabeth (Brad) Litmer, Charity (John) Springman, and Faith Schwier; grandchildren, Adam (Megan) Litmer, special god-child, Britney Litmer (Nick Ploeger), Caleb Litmer, and Derek Litmer; one sister, Martha Clark; nephew and god-child, Michael (Stefanie) Clark and their children, Stacy, Jamie, and Brooke, and his new favorite dog and close companion, Carlos who rode on the 4-wheeler everywhere Don went.  Besides his parents, he was preceded in death by three half-brothers, Carl, Elmer and Floyd Schwier and one half-sister, Luella France.
Private services will be held at the convenience of the family.  To sign the online guestbook or to leave personal memories please visit www.cookrosenberger.com.  Memorial contributions can be directed to St. John Lutheran Church Fellowship Hall fund or to the family. The staff of Cook Rosenberger Funeral Home is honored to care for the family of Don Schwier.