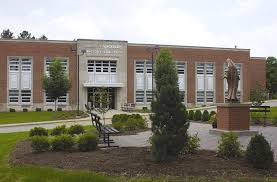 Oldenburg, IN—Sunday, November 10th, 2019 from 1:00 to 3:30
Open House activities will include tours of the beautiful and historic campus. While there you will have the opportunity to meet students, faculty, administrators, parents, and future classmates.
Register for our tuition certificate drawings as well as learn more about the school-wide College-to-Career Readiness and Internship Program.
RSVP optional but encouraged: https://www.oldenburgacademy.org/open-house.html
Any family interested in learning more about OA is encouraged to contact Mrs. Annette Hunger, Dean of Enrollment Management, at ahunger@oldenburgacademy.org or 812-934-4440 ext. 231.