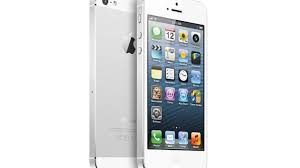 If you're still using an iPhone 5, you'll want to make sure your phone gets updated soon. iPhone 5 users who do not update their phone's operating system by Nov. 3 will not be able to use multiple features on their phones.
According to Apple, starting just before midnight on Nov. 3, iPhone 5s will need an iOS update to maintain accurate GPS location and other functions that need the correct date and time. Some of those services include the App Store, iCloud, email and web browsing.
Take these steps to make sure your phone is on the most recent operating system:
Open Settings
Go to General
Tap About
Look for the number of the Software Version
The most recent software version is 10.3.4. If that is not the number you see, you'll need to update. If your phone isn't up to date, there will be an option to update it. If iPhone 5 users don't update by Nov. 3, they'll need to later back up and restore the phone on a computer in order to update because over-the-air software and iCloud backups won't work.