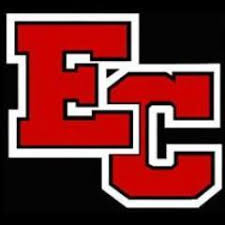 The East Central Trojans Football team finished the 2019 regular season at #1 in The Indiana High School 4A State AP Poll and #2 in The Coaches Poll behind The East Noble Knights.
The Trojans have enjoyed success on the gridiron winning four straight Sectional Titles, three of the past four years capturing Regional Championships, two Semi-States during the past four years, and capturing The 2017 4A State Crown. This is the first year at the helm for Head Coach Jake Meiners.
EC's journey in The State Playoffs starts this Football Friday Night squaring off against The 4A AP #13 Silver Creek Dragons in Sectional 23 action at Trojan Field kicking off at 7:30. Be sure to listen to the game on www.wrbiradio.com.
The Lawrenceburg Tigers finish in The Top 10 in The State 3A Polls at #9 AP and #8 Coaches. The Tigers will be hosting The Scottsburg Warriors in 1st Round Sectional play at The Pit starting at 8.
The 2019 MIFC Champion North Decatur Chargers end the regular season in The Top 10 in The State 1A Polls at #7 AP and #10 Coaches while The Milan Indians come in outside The Top 10 at #11 AP and #12 Coaches.
The Sports Voice in Southeastern Indiana, 103.9 WRBI, is your station for area High School Football.
On 103.9 WRBI-The Batesville Bulldogs will travel to Rushville to take on The Lions with a 7 PM Kickoff at Hinshaw Field.
ON www.wrbiradio.com-The East Central Trojans will be hosting The Silver Creek Dragons kicking off at Trojan Field at 7:30.
WRBI"s Countdown To Kickoff will follow the 6 PM News.